How to Safety Use OPT machine?
source:radium
Time:06/04/2019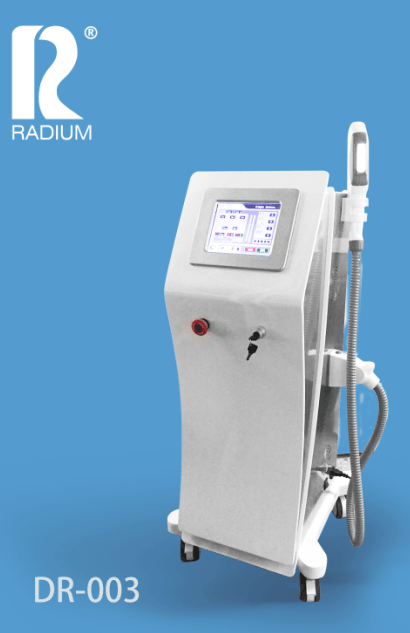 Warning!
The emitted light of the operating system is strong pulse light, the wavelength of 610-1000nm, so all personnel (including patients) at the operating system area must wear protective glasses
It is banned to place reflective material such as watches, jewelry, mirror and so on in the therapeutic room
The light system clean at all times and make sure that the condensation agent does not pollute the light guiding system
If there is water leakage, don't start the machine, and immediately shut it down if it has been started.
ⅡElectrical Safety
The operating system uses the single-phase 220V power supply and the maximum output current is not greater than 5A.
In order to prolong the service life of the machine and reduce the impact of the power grid fluctuations on the machine, users need to use the 2000W regulator.
Ⅲ Handling Safety
Inside the operating system, there are precision instruments, the users are prohibited to move the whole machine for a long distance. The shock absorber packaging provided by the original factory must be used during transport, otherwise it may cause misalignment of the optical system and affect energy output.
Ⅳ System Safety Device
In order to ensure the safe use, the product strictly implements (RF type Beauty Equipment) enterprise standard
After starting the machine, immediately check whether the circuit is safe, and always check the circuit in the whole operation process.
The light guide system will transmit the light to the skin of the patient
What's more, do you want to know What is OPT Perfect Pulse System? Please follow radium OPT machine.