Know About Magnifying Lamp
source:radium
Time:04/25/2019
This is a cool light magnifying lamp which can magnify skin 5 times for skin inspection. Cool light doesn't cause heat feeling in the skin for long time exposure to it. What's more, it is also an energy-saving light. The lens head can rotate left and right with 360 degrees and flips up and down 180 degrees, which is very convenient for skin inspection from different angles. Hight is adjustable for your convenience. With the 4 rollers base, it can move across the room without difficulties and stand firmly on the ground. It is a basic tool for the beauty industry!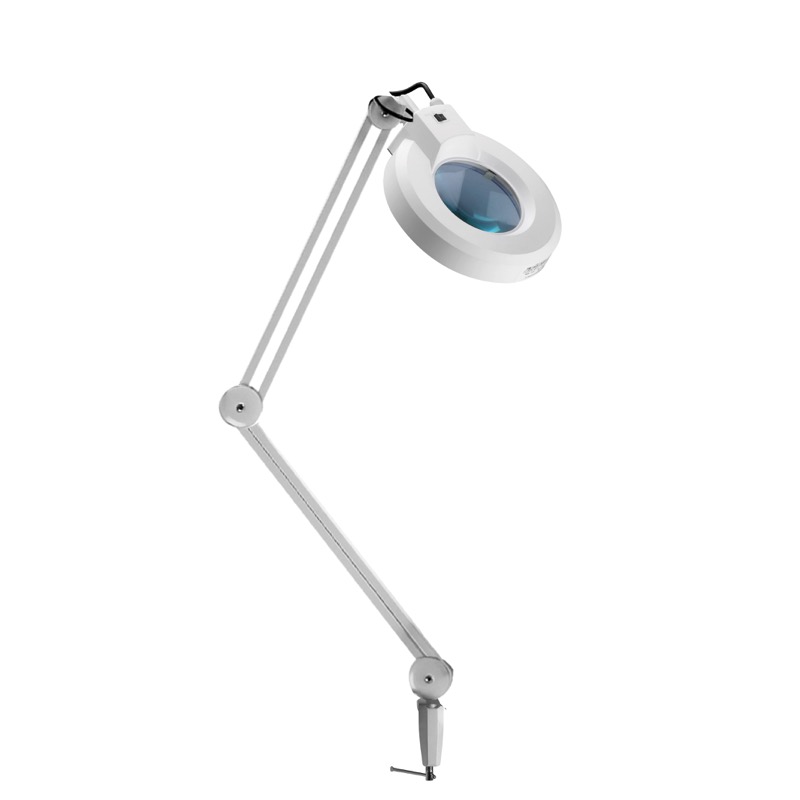 Magnifying Lamp Feature:
To test and analyze the skin conditions through magnifying lamp with Ozone, can test various different changes on the surface of the skin in time, then maintain and take care of the skin to make skin smooth and bright and be rich of elasticity.
Magnifying Lamp Instruction:
1. First, the customer sits down below the magnifying lamp.
2. Turn on the machine, and make the magnifying lamp to focus on the treat skin area.
3. Adjust and have a suitable distance between the lamp and skin.
4. Then test carefully each part of treat skin.
5. After over the operation, turn off the machine and remove.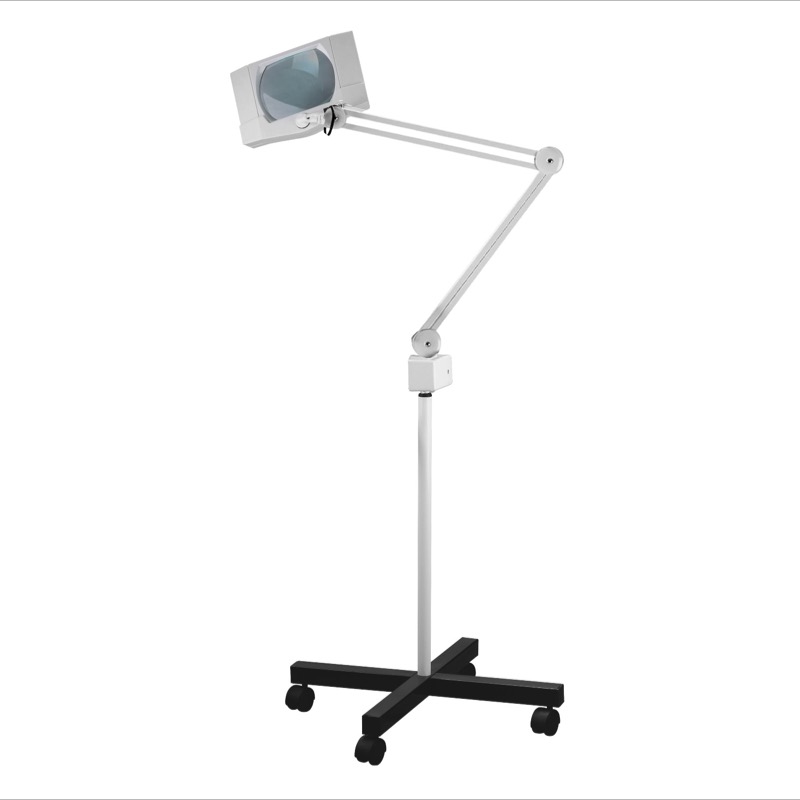 Magnifying Lamp Caution:
1. Before an operation, clean the treatment area well.
2. Not use the machine for a long time, cover the magnifying lamp with the lamp bag.